A Dazzling Christmas Party For Your Staff
We're experts in providing the Christmas parties Blackpool is famous for! It's the time to let your hair down and party with your colleagues at the biggest company event of the year.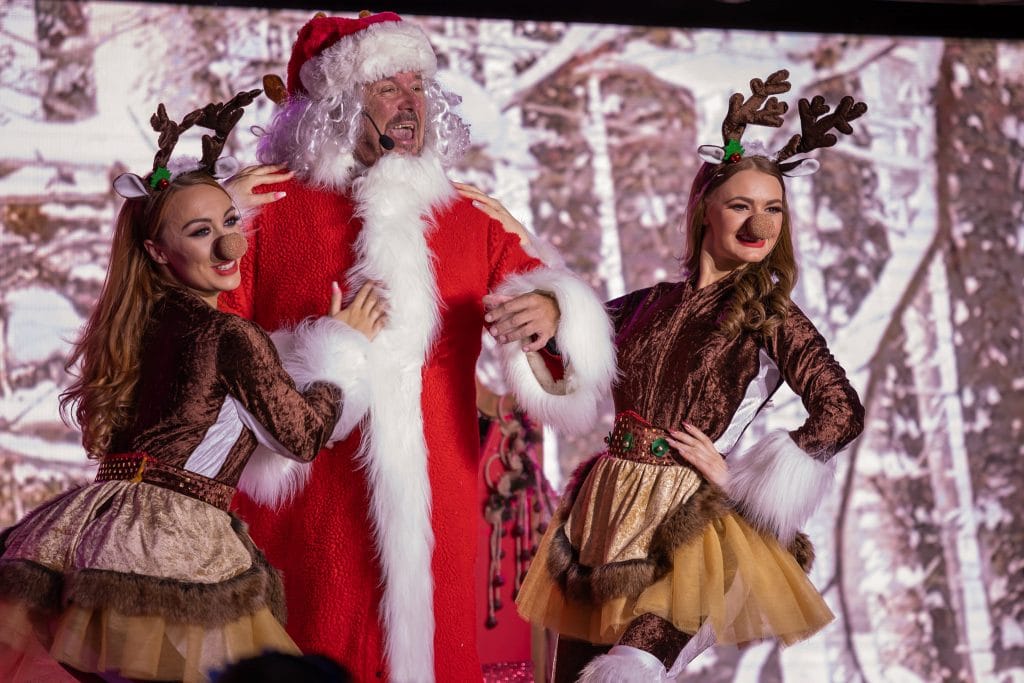 Whether it's a corporate party, work do, or an old fashioned family get together, our venue is a blank canvas ready to host any sized event – large or small. With over 20 years' experience in hosting (and attending!) Christmas parties across the Fylde coast, our expertise will help you put the "wow" factor into your event.
There are three beautiful rooms you can choose between, and a dedicated team of professionals at your disposal to provide catering, entertainment, room decoration, and customisation. What more could you want!
We also have our famous Christmas Season of shows ready to take bookings right now if you wish to join us as a group at one of our brilliant Christmas Cabaret or Party Nights. Click here to see the festive season of shows.
With an unrivalled location right in the heart of Blackpool with none of the hassle of going bar to bar, or organising everything from different suppliers and sources. Leave it in the hands of the professionals and let us get everyone talking about your Christmas party with a vibrant mix of fantastic food, tasty drinks, and live entertainment which will leave your staff wanting more.
We'd Love To Talk Christmas Parties! Get In Touch
So do you want to celebrate in style? Speak to us for more details! You can call us on 01253 297 297 to discuss your plans in more detail, or you can drop us a message on our online contact form for further information.
Tell Us More About Your Event Requirements