Hen Parties Filled With Food, Drinks, & Laughs
We provide inspired hen party ideas and will host the ultimate hen party bash, all within sight of Blackpool's iconic landmarks! Celebrate in style with a one-off spectacular at our fantastic venue – it'll be a night you'll always remember.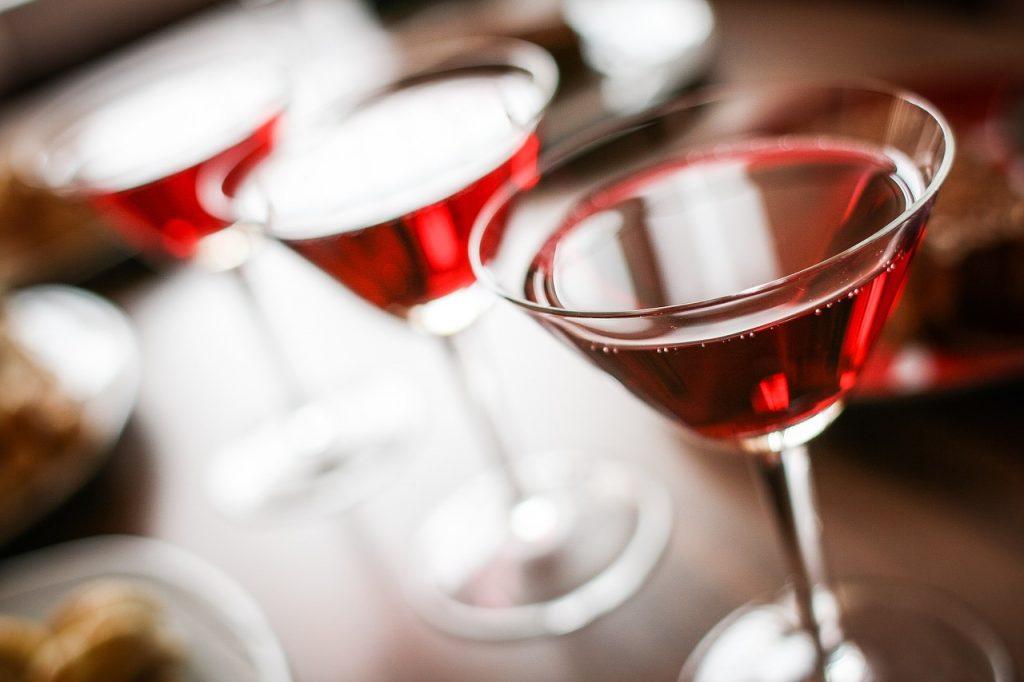 Looking for the ultimate hen party Blackpool has to offer? Here at Viva, we've got decades of experience in putting on fantastic and memorable parties. We're experts in hosting hen parties, and we're here to help you put on the bash of a lifetime!
Hen Party Ideas
Hen parties and Blackpool are made for each other! Whatever you have in mind for a hen party here at Viva, our staff are experienced and trained enough to know how to put on a great time and a custom package for your event.
We'll work with you to tailor our event to provide a unique hen party, or we'll do everything for you and put on a spectacular occasion! There'll be food and drink, many laughs, and you'll come away with memories which will last a lifetime!
Our venue is available for hire and we can tailor our venue however you want if you want to host something tailor made for you. We're geared towards putting on spectacular hen parties here in Blackpool, and if you and the girls want to get dressed up, no problems! We welcome fancy dress as long as it's not too revealing, or distasteful – nothing rude please girls!
Best of all, we're in an ideal location in the heart of Blackpool. We're within walking distance of some of the UK's most iconic landmarks, and you'll be dancing long into the night with our hosting abilities!
The Ultimate Girls' Night Out
The beauty of our venue is the range of options available to you. With live entertainment and spectacular shows, you'll also find the food we make on site and our fantastic drinks selection perfectly complements your hen party.
For the ultimate girls' night out and to celebrate a hen party in style, turn to us for a slice of fantastic entertainment here in Blackpool!
Karaoke VIP
Not sure what to do to get the party started? Well, we have created the perfect solution… Karaoke VIP!
We will provide the whole group with a private VIP room for up to 90 minutes, we'll feed you and we'll drop the drinks prices right down too. Includes a glass of bubbly on arrival and a decorated VIP table for your special occasion. We have a stage, microphone, karaoke machine and your very own personal server too! We'll include a sash for hen / birthday girl. For food we have a simple selection of food like sandwiches (Egg mayo, ham, tuna mayo, cheese), sausage rolls, chicken goujons, Vol-au-vent, Crisps, nuts and of course some pizza too(Margarita)! The most amazing package EVER!
£15 per person
Available on a Friday Night or Saturday afternoon.
(Minimum group size of 10 people required)
Our Girly VIP Nightlife Package – Cocktails, Karaoke & A Chick Flick
Our Girly VIP Nightlife package is absolutely everything you need for a Friday night in with your best friends. So, we start you off with a glass of bubbly on arrival then straight into some Karaoke to get the party started! Over to the bar and we'll make each of you the cocktail of your choice. Then relax, put your feet up and watch the chick flick of your choice on the big screen. Midway through the film we'll bring out a sharing platter of sandwiches, chicken nibbles and pizza. What a perfect night out…in!
£25 per person Available on Friday Nights
(Minimum group size of 10 people required)
Cocktail Making Party
This is a must for any day of the week. Private room hire, some party music, a bit of fun making cocktails and a sharing food platter too. What more could a girl ask for? A Buff butler I hear you say? We can send one in if you like?
Includes: – 1 Hour private room hire – 2 Cocktails – Party nibbles – Some great music – We'll throw in some shots as you go too!
£19.95 per person
Available on Friday Nights & Saturday Afternoons
(Minimum group size of 10 people required)
Add-ons…
Buff Butler = £95
Decorated table for the Hen or Birthday Girl (Balloons, Sash and a Bottle of Prosecco) = £25
The VIVA VIP Dance Lesson
You might be thinking dance classes are bit old hat by now, well not this dance class! We bring it to you VIVA Style with a BIG STAGE experience like you couldn't imagine. You'll be met at the door with a glass of bubbly and welcomed into your own private room by one of our fabulous Vegas Showgirls. The song choice is up to you and we'll professionally choreograph a dance routine which will be suitable for everybody in the group to join in with. When you've finished it's on to the main events room, you'll be up on the BIG STAGE with Full Effects, Smoke, LED screens, Lasers, HUGE Sound System, then you can perform your new routine. We'll even video your performance for you to take away with you.
£20 per person
Available Every Saturday Afternoon
(Minimum group size of 10 people required)
---
Get in touch to hold the hen party of a lifetime!