Brilliant Birthday Parties Are What We Do Best!
Birthday parties in Blackpool don't get any better than this! We love a great party here at Viva, so there's nowhere better to hold your birthday celebration than with the best party place you'll ever visit.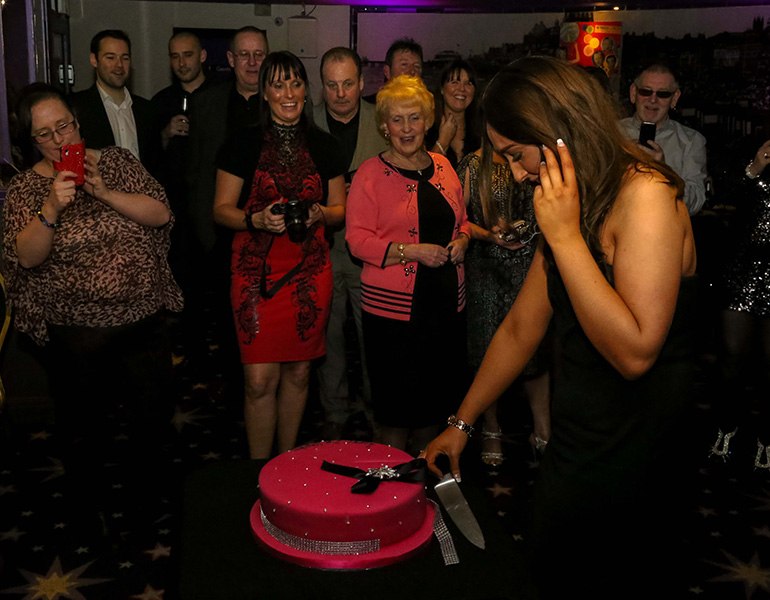 Whether you're looking for a private party room, or you'd like to reserve a table for one of our special shows, birthdays with us are always spectacular. It's sure to be a special celebration for you and your loved ones, family or friends, in great surroundings.
With brilliant services, facilities, and a wide range of upgrade options to customise your party booking, at Viva Blackpool, you'll be guaranteed a great time at the right price. Better yet, you'll be situated in a fantastic location in the heart of the seaside town. Only a stone's throw away from some of the UK's most iconic landmarks, your birthday party will be complemented not only by our fantastic service, but the local amenities as well.
Have A Great Birthday Bash!
We pull out all of the stops to put on a spectacular birthday do, no matter what your interests or age. We often find most party guests want to cut loose, have a fantastic time on the dance floor and enjoy some great food and drinks – which are two of our specialities!
And, remember, age should never be a barrier to having fun! We host parties for all ages – whether it's an 8th, 18th, or an 80th birthday party. There are options available for all tastes and budgets, from children's party packages, to private room hire or a group show booking.
We'll look after everything from start to finish, whether you want an all-singing-all-dancing party, or an intimate get together with fine food. We're also versatile, so, if you have any special requests, we'll go out of our way to tailor your birthday party to exactly the way you want it.
Want To Talk Birthday Parties? Get In Touch
So do you want to celebrate that special day in style? Speak to our team at Viva Blackpool for more details. You can call us on 01253 297 297 to discuss your plans, or you can drop us a message on our online contact form below.
Tell Us More About Your Event Requirements