Dazzle Your Guests At Our Spectacular Venue
It's rare you can find a truly unique Blackpool venue in a central setting next to one of the most iconic attractions in the UK. It's even rarer to discover one that offers a fine dining experience to match.
Visitors to Viva can be assured of a first class experience with good service and high standards at the core of our principals. We're situated right next door to the one of the most recognisable and best-loved attractions in the UK – the Blackpool Tower. We're also directly opposite Festival House, the brand new award-winning promenade building which is home to the Blackpool registry office.
Set right on the beating heart of Blackpool promenade, Viva is a blank canvas which can be customised to your exact requirements in a modern setting boasting impressive facilities including in-house catering facilities, a range of finishing touches and personalized options – make sure you speak to us and arrange a tour of our venue and facilities when booking your event.
Hold Your Special Event At Viva
Here at Viva, we have a range of options for all types of functions and events. From a small get-together to parties from 20 up to 650 guests. Our events, show, and party venue can be used for a wide range of activities – the limit is your imagination!
Whether you're looking to hold the birthday bash of the year or a memorable wedding, we hold events which will leave you gobsmacked and with a lifetime of happy memories. There is no better place in town to celebrate your special occasion. We're available for hire with birthday parties, Christmas parties, corporate events, awards ceremonies, and much more.
Whatever your event may be, we'll make sure we cater to your requirements. We have a wide range of rooms available and each has a distinctive style which is complemented by a range of additional services. We have a superb restaurant, standard catering, sensational entertainment, customisation of the venue to your requirements, and all of this is organised by a dedicated event planner who will help you every step of the way.
Get In Touch
Call 01253 297 297 to speak to one of our events team or party planners in Blackpool to discuss your requirements, and we'll be happy to put together a package for your special event – whatever it may be. Get in touch and we'll work our magic!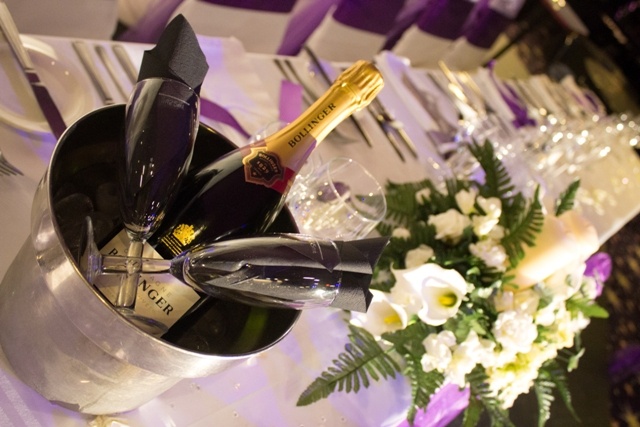 Tell Us More About Your Event Requirements
Enquire now