Although Viva Blackpool may be a relatively new entertainment venue in Blackpool, its history can date back to 1899. Shrouded in history, the Vegas Venue in the heart of Blackpool was once the home of The Alhambra Complex. The theatre provided a hub of variety and above all first-class entertainment for Blackpool locals and those visiting the seaside town, much like it does today.   
Designed by Theatre Architects, Wylson & Long for just £382,000 (equivalent, to just over £47 million), this building was set to wow all that walked through its doors. Upon entering the impressive building you were greeted by the outstanding entrance Hall located in the center of the building that linked its in-house entertainment venues, including its own Theatre, Circus, Ballroom as well as its many cafes and restaurants. Notably, due to the location of this monumental building, it put itself in direct competition with the iconic Blackpool Tower.   
Sadly, despite tremendous efforts, The Alhambra Theatre was sold to its rivals The Blackpool Tower Complex after going bankrupt in 1902, just two years after its grand opening.   
Blackpool Tower Take Over  
With the saddening closure of The Alhambra, The Blackpool Tower Complex set to make it yesterday's news with there plans to create The Palace Complex.  
Now with fire in their bellies, The Blackpool Tower Complex not only wanted to take over this fantastic building but to shape it into there own vision, and with the help of Theatre Architect, Frank Matcham, this became possible.  
Opening in 1903, The Palace Complex turned into a then modern home for entertainment with the opening of its Palace Picture House and Palace ballroom in 1911 meaning one could have full access of its attractions for just one Place Theatre ticket. This reasonably priced entertainment complex meant it caught the interest of Blackpool's growing locals.   
Fast track to March 1950, the theatre reopened showing a star-studded variety show in The Palace Theatre, with nightly ballroom dancing, and dedicated weeks in the Picture Theatre including 'The Romantic Age' and 'The Story of Molly'.  
Unfortunately, despite its success, The Palace Theatre was demolished being one of the first of Blackpool's theatres to be lost to make way for Blackpool's new Lewis' Department store.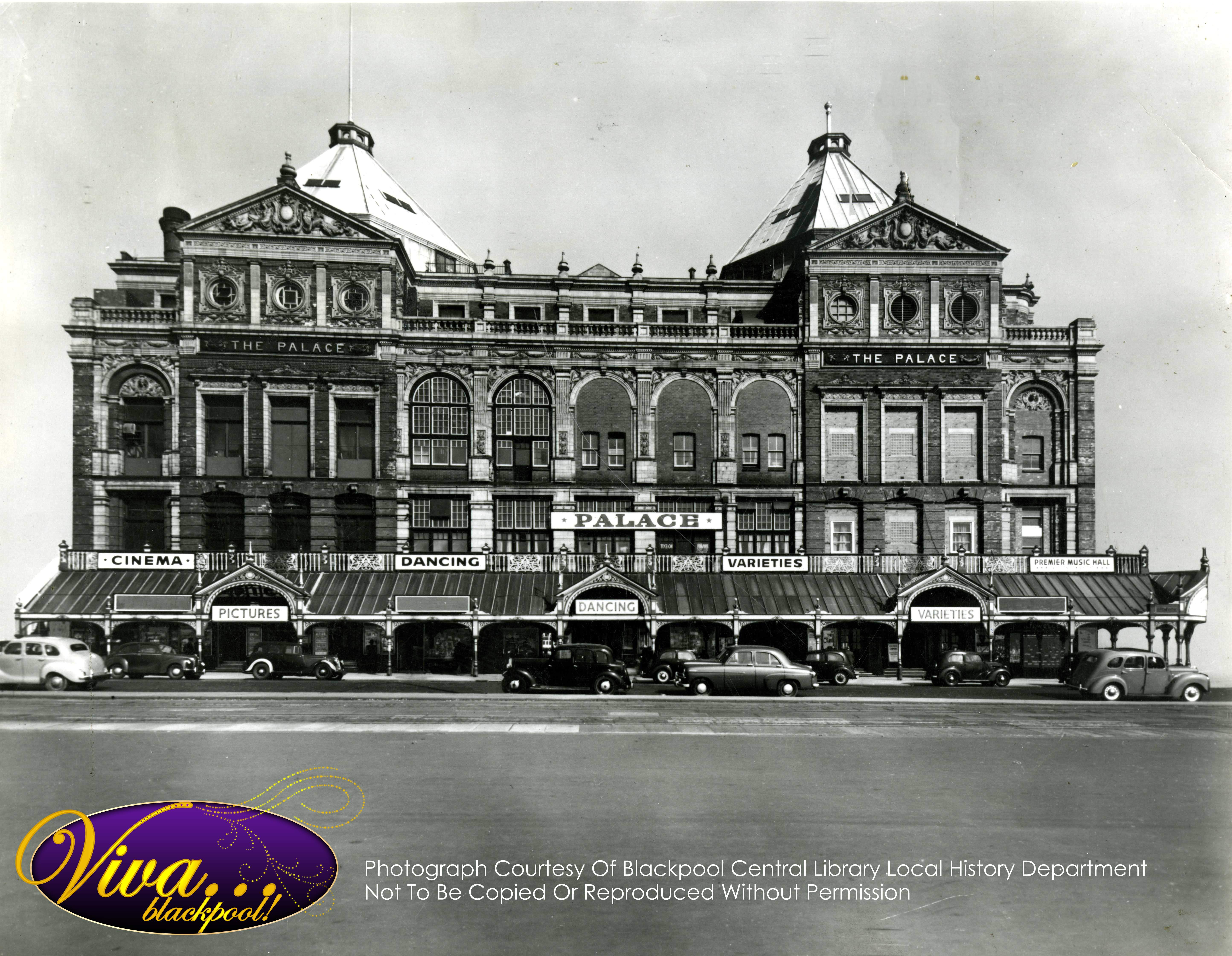 Shop till you drop  
After the loss of the much loved Palace Complex, the Lewis Department Store made its grand opening in 1964, wowing the public with its modern design and striking green lighting revealing the RHO Hills amerced in its modern honeycomb frontage.   
Much like the late and great Alhambra and Palace Complex, the Lewis Department Store shared the same vision of offering multiple products under one roof. However, the Lewis Department Store applied this same concept to merchandise and services, unlike its predecessors.   
The Lewis Department store was filled with an abundance of beauty, electrical, homeware, children toys, fashion as well as a café, restaurant, and a stunning roof terrace.    
Many describe the closure of Lewi's Department Store as an end of an era and a huge loss in Blackpool's shopping district. The department store closed its doors in 1993. With interest from Bernard Delfont in creating it into an entertainment center that linked to the Tower Building. Despite this, plans fell through and the site was demolished to make way for a collection of chain-based stores.   
It's the 90's Baby!  
Move over Lewis, the 90's are taking over! With building work starting swiftly after the closure of Lewis Department Store in 1993 making room for Poundland, Harry Ramsden's, Woolworths Group and Mecca Bingo.   
Mecca Bingo once stood at our fantastic Viva Blackpool location and we believe Mecca Bingo closed around 2007, moving to a purpose-built Mecca Bingo center on Blackpool's Talbot Road.  
Making Dreams into Reality  
Fast track to June 2012 where Martin Haywood (Managing Director) and Leye D Johns (Entertainment Director) got the keys for what is now known as Viva Blackpool! From here it was all hands on deck to transform the dilapidated Mecca Bingo to the Vegas venue in the heart of Blackpool.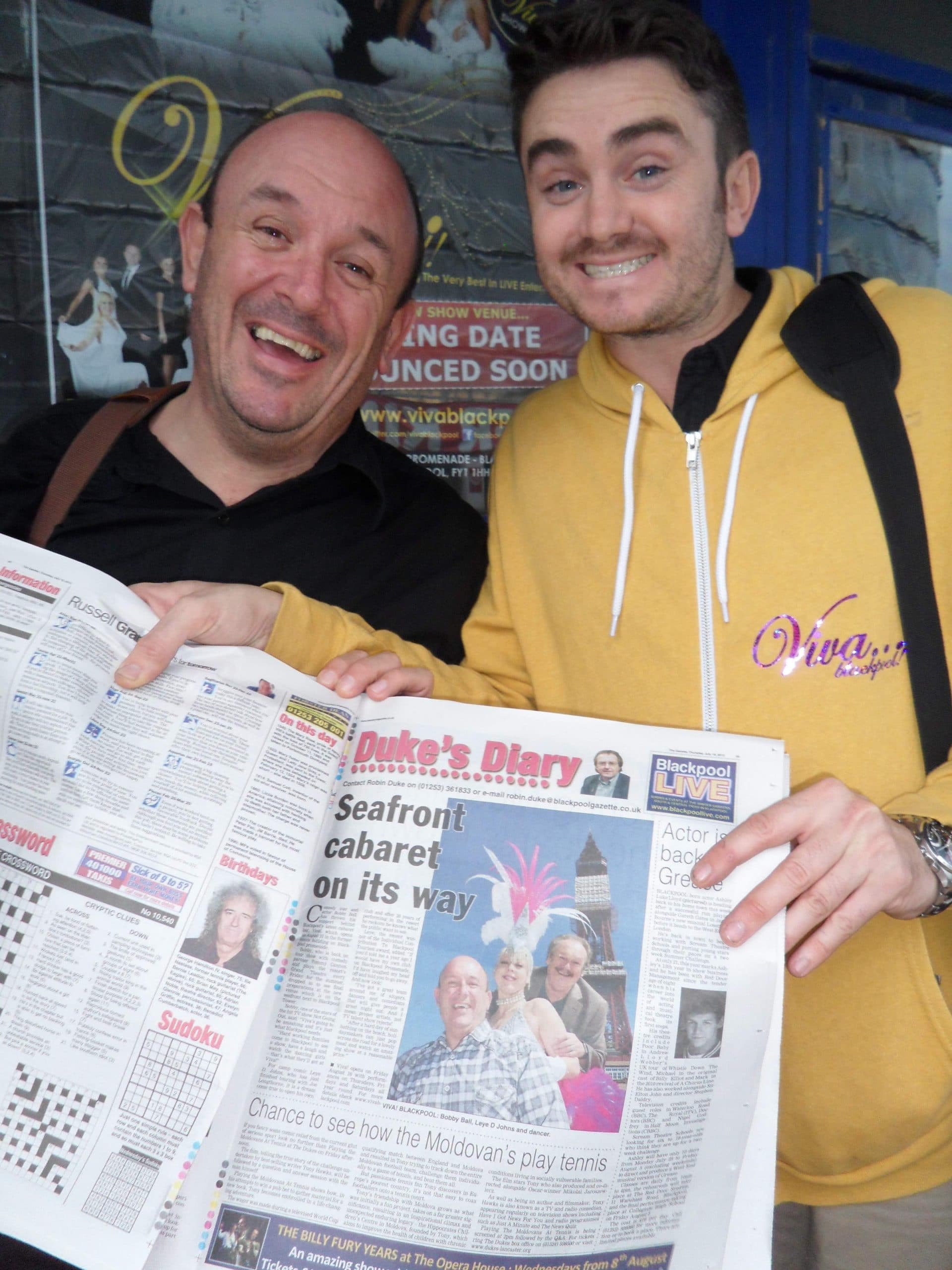 This amazing transformation took the team only 5 weeks from getting the keys to opening its doors on the 10th August 2012 for its grand opening. The pressure, hard work, and the organization paid off as the night was a huge success!  
From here Viva Blackpool has grown from strength to strength creating jobs for Blackpool locals, a hub of entertainment as well as fantastic friends. The venue provides top class entertainment for Blackpool tourists and locals alike with its fantastic in-house shows and a whole variety of visiting acts. The Viva building has always been a place that people have come to for entertainment, enjoyment and to indulge in the finer things.   
Viva has now grown into a popular entertainment complex providing everything from a dinner and show.  As a company, we continue to provide the same charm from its roots as the Alahambra and are very proud to be in a building shroud with so much history within this famous seaside resort.   
Special Thanks
Thank you to the Blackpool Central Library Local History Department, Arthurlloys.co.uk and The Blackpool Museum Project for supplying with fantastic information on this amazing location.