Tuck In To Our Amazing Selection of Food & Drinks
We can proudly claim to be one of the best restaurants in Blackpool! Our brilliant kitchen staff and top head chef have catered for thousands of people and know how to put on an amazing spread of food.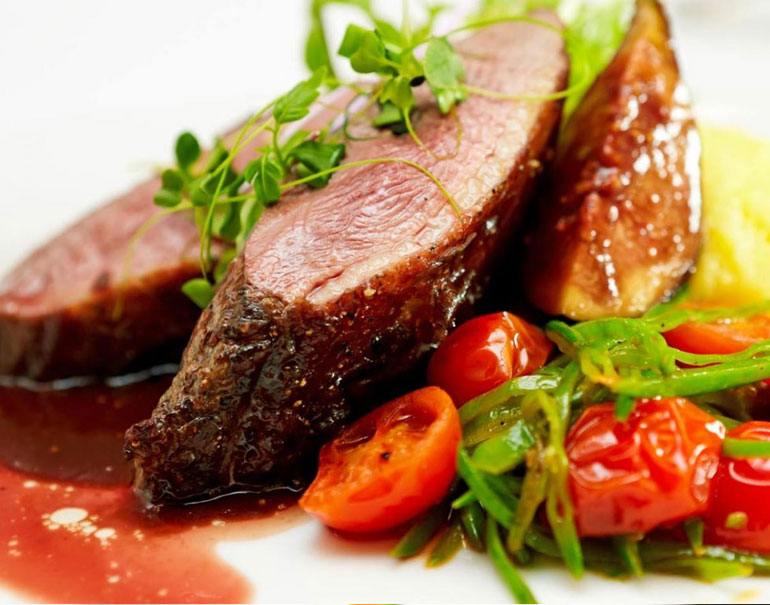 We're one of the best places to eat in Blackpool because we offer a mix of casual and formal dining. We're multiple restaurants in one with a wide variety of menus covering varying palettes, so whatever your preference we'll cater to your desires!
We have an amazing choice of menus which have been carefully prepared by our executive chef and his brigade of talented staff. Not only are we proud of our team, we use only the best locally sourced produce, and this is prepared to the highest standards in our restaurant.
Fantastic Food & Drinks
The combination of our impressive room spaces, incredible entertainment, wonderful food and attentive, friendly service, makes Viva a perfect restaurant in Blackpool. You can see our 2016 menu for a look at the amazing food we put on, or you could consider one of our snacks if you want to fill a gap.
If you're looking to wine and dine in Blackpool then our selection of high-quality food for a wide variety of tastes will make you want to visit our restaurant time and time again. We're highly respected in the North West as one of the best places to eat in Blackpool, and better yet we're situated next to some of the most iconic landmarks in the UK.
Add a Dining Package to Your Booking
Our Pre-Show and Dining Only menus cater for all tastes, plus, with a wide variety of wines from around the world, an alcoholic and non-alcoholic cocktail list, and a well-stocked bar to choose from, you can be assured of a satisfying experience with first class service to match.
If you want to bring the Viva experience directly to you, however, we offer a brilliant outside catering service which will see our amazing menu making its way straight to you!
Don't Forget Your Drinks!
Hang on there! Did you know we're also one of the best bars in Blackpool? Take a look at our wine and cocktail lists, along with our outside catering information. You can even pre-order drinks ahead of your arrival so you can enter our venue and immediately start relaxing.
Get In Touch
Take a look at our seasonal menu for more information. You can also call us on 01253 297 297 for further information, or contact us through our online form for more information.