Theatre Venue Hire / Visiting Companies – Marketing Support
<< Back to the Theatre Venue Hire Homepage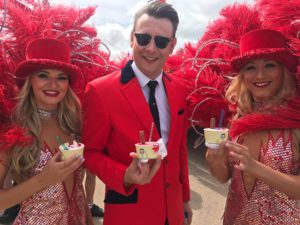 There's no show without an audience!
Over the past 9 years, Viva Blackpool has invested heavily in our digital presence (website, brand and social media) and this has resulted in a high converting website with great organic traffic.
However, any show will need a marketing effort in order to succeed – and this may involve additional spend.
We've put together a list of recommendations, paid options and tips to help your show production be a success.
Included in Hire
Included in our theatre hire costs we will include the following:
Website listing (dependant on copy and images supplied by the promoter/producer)
Facebook show announcement & Event setup
For ticketed events use of our box office is a condition of hire (booking fees are applied)
Display of printed materials (Leaflets, Pull Ups and Posters) as supplied by the promoter/producer (subject to poster slot availability)
Important
Any use of Viva image or brand must be subject to our 'Brand Guidelines' which ensures when our logo or brand is displayed, It's consistent and clearly associated with our venue.
You can download our brand guidelines here:-
https://www.vivablackpool.com/wp-content/uploads/2021/03/Viva_Brand-Guidelines-2021.pdf
Please note that Viva Blackpool is a registered Trademark to Viva (Blackpool) Group Limited and cannot be used or displayed without our permission.
We Recommend…
We would recommend the following to boost visibility of your show/event and build traffic
Have your show on sale and marketed for at least 12 weeks in the lead up to the performance
Provide us with print (or give us a brief to design for you – subject to rate-card)

Our recommended print run is as follows:-

Minimum 1000 leaflets/handbills (more needed if using distribution)
Minimum 15 x A3 (more needed if using distribution)
Minimum 5 x A2 (more needed if using distribution)

Provide us with good quality images and copy (we may edit your copy to fit our format, but it is good to have some decent copy to work with)

Provide us with running times, details of any stand out points (such as a live band)
A promotional video is also a great addition, however ensure a high quality representation of your production with good sound, production shots and clear selling points.

Submit your show details to the following outlets

Visit Blackpool – https://www.visitblackpool.com/contact/upload-your-event/
Visit Lancashire – https://www.visitlancashire.com/information/submit-event
Blackpool Gazette –

[email protected]

Speak to the following people about paid options locally

Visit Blackpool – enhanced web listings, web campaigns and poster sites. Contact Jo Ashton:

[email protected]

/ 01253 478240
Blackpool Gazette – web listings and Facebook campaigns. Contact Luke Reynolds:

[email protected]

/ 01995 917 944

Review our rate-card and packages
Viva Blackpool Marketing Options, Packages & Ratecard
Please click here to see our Viva Blackpool Marketing Support Options and Packages (PDF)