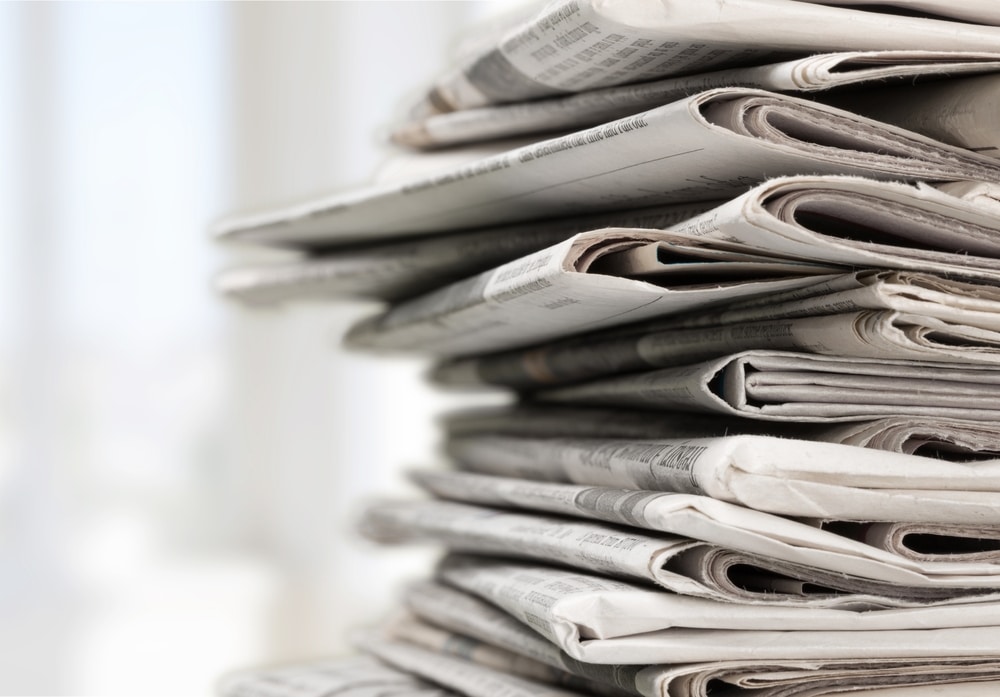 It's certainly been a month full of Viva Blackpool news with a whopping 32 pieces of press coverage in September alone!  We are delighted to have featured in so many newspapers and magazines as well as hitting the airwaves of local radio station BBC Radio Lancashire too, all helping to spread the word about the wonderful range of shows and facilities we have here at Viva Blackpool!
Our weddings and events team featured prominently in the local press including the Lancashire Evening Post and the Blackpool Gazette as our events manager, Amy Mantle, reached the finals of the coveted Enterprise Vision Awards.  Viva Blackpool was announced as reaching the final stage of the North West Wedding Awards for Best Lancashire Venue too so it was fantastic news all round for the wedding team!
Sticking with awards and there was plenty of coverage in all local and regional papers announcing the fact we have reached the finals in two categories of the Lancashire Tourism awards as well; a huge coup for a very excited team at Viva Blackpool!

Coverage of our in-house and touring shows continued to make the papers and also into Lancashire Life and our appeal to support those brides and grooms affected by the closure of Thomas Cook made national wedding title, Bride magazine.  We very much look forward to hearing from couples affected and helping them still realise their wedding dreams.
Last but certainly not least, our lovable Leye D Johns is also celebrating 25 years in the entertainment industry and we are very thankful to the Blackpool Gazette for the fantastic double page, centre spread they gave him.   We wonder what October coverage will bring!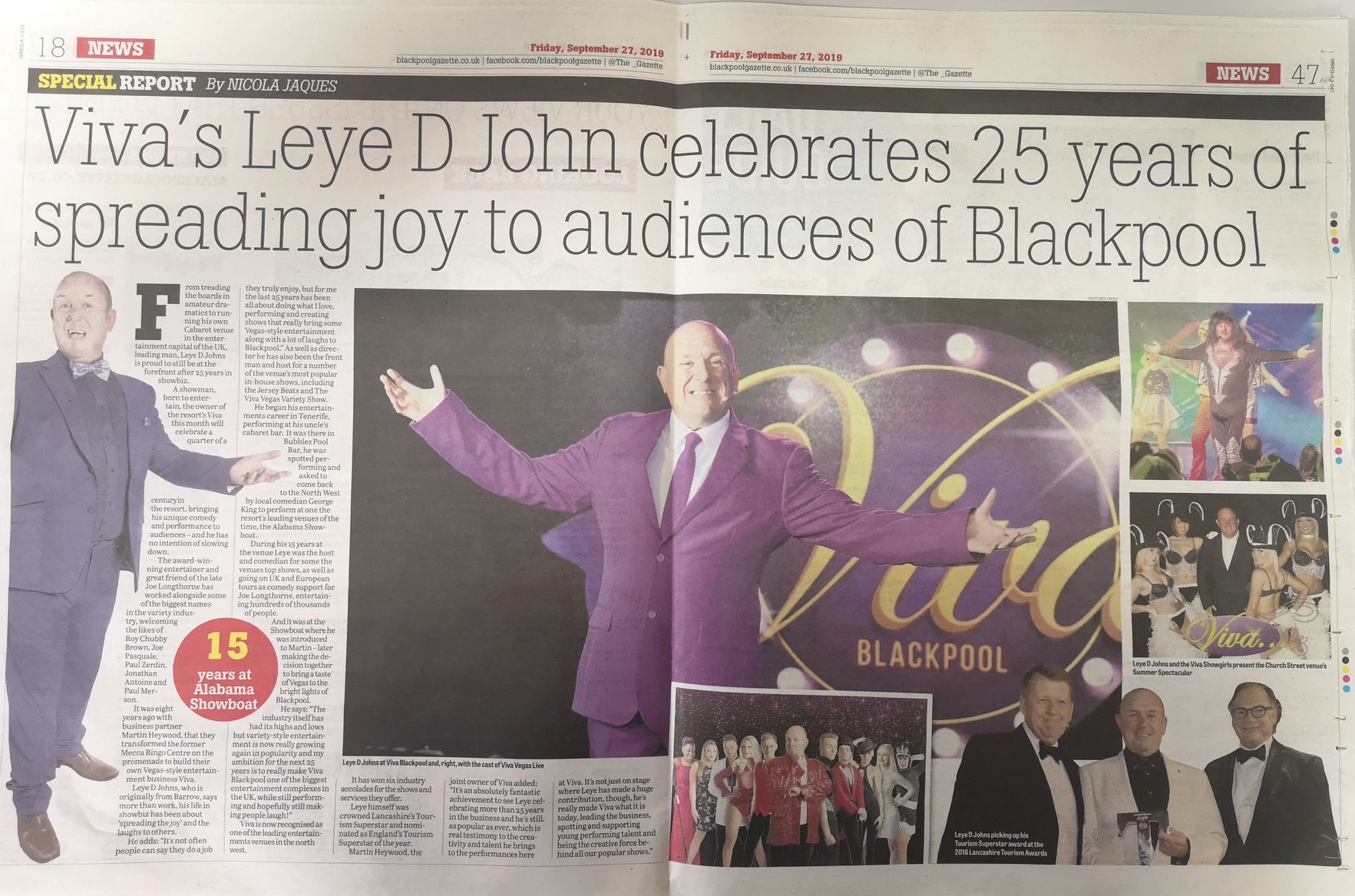 We are always looking for new and exciting shows to bring to Viva Blackpool and we can't wait to see more media coverage supporting our packed and exciting calendar for 2020!  A mix of music, cabaret and sporting events are in the pipeline so watch this space or your local press for more details!