Now, we don't know about you but this cold, wet, windy and downright awful weather is raining all over our mood, so in order to beat the blues this winter, we came up with an exclusive menu filled with some totally rad daily deals – because you know what they say, a deal a day keeps the winter blues away!
Double The Steaks Monday

It's Monday, the day of the week where if every day was a gift, you'd probably want to know where you could return Monday. It's the day that arguably people least looked forward too – unless you are one of them incredibly motivated people who just love every day of the week and who we absolutely inspire to be.
Ahem… back to the point, what better way to warm up your bellies on a miserable Monday than digging into a juicy mouth-watering steak? Oh, we know…digging into TWO juicy mouth-watering steaks – with our 'Double The Steaks Monday' you can order one of our delicious steaks and get another absolutely FREE – bargain!
Free Shake Tuesday

Nothing quite messes up your Friday like realising it's only Tuesday! And what a surprise… it's raining! If you are having Monday feelings about Tuesday, then we have just the thing to lighten up your mood – FREE SHAKES TUESDAY!
Get a free shake with every main meal ordered and shake away those winter blues.
Beer & Burger Wednesday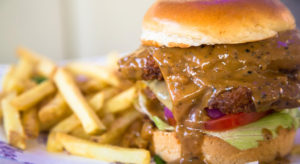 It's Wednesday, and here in the UK, it's probably most likely… not the best weather. You are officially midweek though, which means you're halfway to the weekend so that's always a plus! All you need is a little pick me up to keep you going for the rest of the week and we have just the thing – A beer & burger deal!
If there's one thing we know how to do, it's cooking a bangin' burger, and with a whole section on our menu dedicated to just burgers, there's plenty of choices to choose from. And now you can add a beer to your burger order for JUST £1!
Teatime Treat Thursday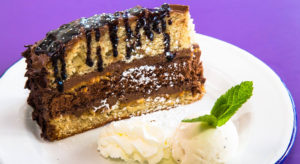 Taking the kids out to eat can sometimes be more hassle than it's worth – especially when the weather isn't the best! Trying to keep the young ones occupied and entertained whilst eating isn't always the easiest but don't worry, we gotcha –keep your darling little angels sweet with an awesome tasty treat!
That's right, when you order a main meal from our kid's diner mites menu, your child can enjoy a FREE great tasting dessert!
Kids Eat FREE Friday
It's been a tough week of early mornings, long shifts and constant reminders of yes, you do actually need this job, but you've made it through and you can now finally relax and enjoy the weekend with family and friends.
But what can you do with all the family on a wet and rainy Friday night? Have a meal at the diner of course. And with our new Winter Saver menu, Kids can get a FREE main meal on a Friday when any adult main meal is ordered!
Sports Platter Sundays
It's a sport kinda day and you're looking for somewhere to relax, have a great time with friends and of course, watch the sports. Luckily for you, we have just the thing!
12 wide screen tv's, huge fitted booths, food & drinks deals including our All American Platter that is just perfect to share with the whole group! And with our Sunday deal, you can add a nice cold beer with it for JUST £1!
We're here to beat the winter blues and any price in town! With slashed prices, special deals and incredible offers and discounts, come on down and give our Winter Savers Menu a try!